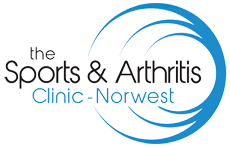 Welcome to the Sports and Arthritis Clinic Norwest
The Sports & Arthritis Clinic Norwest provides professional and caring physiotherapy services by our experienced team of experts. Men and women, young and old, elite athlete and weekend warrior – We work with you in order for you to achieve your goals and reach your highest potential in whatever you desire.
Our facility has cutting edge technology to assist with your rehabilitation usually only seen in the professional sports arena:
Call us today to find out how we can help you!