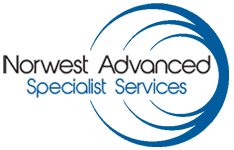 Dr Vytauras Kuzinkovas
Bariatric, Obesity Surgery, General Surgery
MBBS MD MRCSEd FRCSEd FRACS
Special Interest: Upper GI / Advanced Laparoscopy / Bariatric / Anti-reflux Surgery
Dr V. Kuzinkovas is a UK trained Consultant Surgeon, specializing in Upper Gastro-Intestinal, Obesity, advanced Laparoscopic and Gastro-Esophageal cancer Surgery.
He has VMO appointments at St George Public/Private, Norwest Private and Sydney Private Hospitals.
Dr Kuzinkovas has an extensive expertise in managing complex General and Upper Gastro Intestinal surgical cases in particular – obesity surgery (Laparoscopic Sleeve Gastrectomy, Laparoscopic Gastric Bypass, Lap Band, revision weight loss surgery), anti-reflux surgery, hernia, gallbladder surgery and radical resections for the gastric and esophageal malignancies.
Dr Senarath Edirimanne
Breast (Oncoplastic) and Endocrine (Thyroid, Parathyroid and Adrenal) Surgeon
BMBS (honours) Flinders, FRACS
Dr. Senarath Edirimanne is an Academic Specialist Breast (Oncoplastic) and Endocrine (Thyroid, Parathyroid and Adrenal) Surgeon who has been providing care for patients in Nepean, Blue Mountains, Hawkesbury, Lithgow and North- West Sydney regions since 2011.
Philosophy:
To provide personalized, comprehensive and professional multidisciplinary care for breast and endocrine surgical patients.
Education and Training:
Dr. Edirimanne obtained his undergraduate medical qualifications with honours from Flinders University Adelaide. He completed his
Specialist General Surgical Fellowship at Royal Australasian College of Surgeons in 2007. There after he undertook further three years of subspecialist training at Breast and Endocrine Unit of Christchurch Hospital, Endocrine Surgical Units of Sir Charles Gairdner and Freemantle Hospitals of Perth and Westmead Breast Cancer Institute (BCI). At Westmead BCI, he had training in oncoplastic breast surgery and immediate breast reconstruction techniques, before commencing his work as a consultant specialist breast and endocrine surgeon in 2011. Dr. Edirimanne regularly attends and presents in national and international breast and endocrine surgical conferences and workshops. He also regularly attends breast oncoplastic and reconstructive courses and workshops in Australia Milan, Paris and UK.
Practice:
Dr. Edirimanne consults patients in Kingswood (Nepean), Richmond and Bella Vista (Norwest). He operates at Nepean Public, Nepean Private, Norwest private and Blue Mountains District Hospitals.
Memberships:
Founding member of Breast Surgeons of Australia and New Zealand (BreastSurgANZ)
Full Member of Australia and New Zealand Endocrine Surgeons (AES)
Member General Surgeons of Australia (GSA) and GSA leadership Group
Member of Breast, Endocrine, Surgical Oncology and Academic Surgery sections of Royal Australasian College of Surgeons and Member of Academy of Surgical Educators
Member of Endocrine Society of Australia (ESA)
Member of Australian Society of Breast Disease (ASBD)
Member of International Association of Endocrine Surgeons (IAES), Breast Surgery International (BSI) and International Society of Surgery (ISS)
Research, Teaching and Education:
Dr. Edirimanne is currently a Senior Lecturer in Discipline of Surgery at University of Sydney. He undertakes collaborative clinical and translational research into breast cancer and endocrine diseases, teaches medical students/surgical trainees, co-supervises post graduate research students. The research work get regularly presented in national and international conferences and published in internationally reputed journals. He is a member of scientific advisory committee of Nepean Blue Mountains Local health district. He is involved in breast and endocrine surgical curriculum review, review of national breast cancer management guidelines and a reviewer of international scientific journals.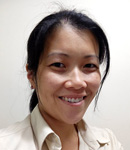 Bobo Li
Physiotherapist
B.App.Sc (Physiotherapy)
Member of APA, Continence Foundation of Australia and Women's Health Training Associates
Bobo has a special interest and undergone further training in treating women ante-natal and post-natal as well as women with pelvic floor conditions. Pelvic floor conditions include painful sexual intercourse, overactive bladder, stress incontinence, dyspareunia, vulvodynia, vestibulodynia, and prolapse.  She can also fit pessaries for women who have a prolapse.  If a client is getting ready for gynaecological surgery or have just had it, she can rehabilitate their core muscles to optimal function.
Bobo believes there is so much that can be done to prevent, manage and treat pregnancy and post-natal issues such as pelvic girdle pain, pubic symphysis diastasis, sacro-iliac joint dysfunction, abdominal separation. She uses real time ultrasound to assess core function. She can also advise and teach people who are having their first vaginal birth perineal massage to help minimise the occurrence of perineal injury.
Whatever condition that the client may have, Bobo will give an indepth assessment which looks at lifestyle factors, posture, alignment and function of your muscles, nerves and joints to give an individualised program that is right for each client.
Bobo has had previous experience as a senior orthopaedic physiotherapist at an elite Private Hospital, general private practice experience as well as had placements in a neurological rehabilitation hospital treating a variety of conditions. She can also treat general musculoskeletal conditions such as arthritis, back pain, neck pain, rotator cuff injuries, hip, knee and ankle pain.